Four hours giveaway #29224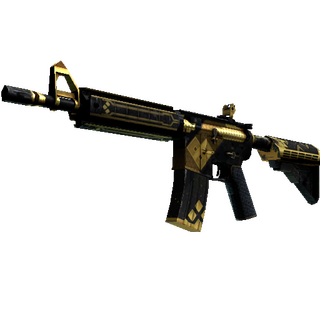 M4A4 | The Coalition (Well-Worn)
19.58 $
Non_Prime_Legend

Chance: 0.98%

Non_Prime_Legend

Chance: 0.98%

Non_Prime_Legend

Chance: 0.98%

Non_Prime_Legend

Chance: 0.98%

Non_Prime_Legend

Chance: 0.98%

Non_Prime_Legend

Chance: 0.98%

Non_Prime_Legend

Chance: 0.98%

Non_Prime_Legend

Chance: 0.98%

Non_Prime_Legend

Chance: 0.98%

Non_Prime_Legend

Chance: 0.98%

Non_Prime_Legend

Chance: 0.98%

Non_Prime_Legend

Chance: 0.98%

Non_Prime_Legend

Chance: 0.98%

Non_Prime_Legend

Chance: 0.98%

Non_Prime_Legend

Chance: 0.98%

Non_Prime_Legend

Chance: 0.98%

Non_Prime_Legend

Chance: 0.98%

Non_Prime_Legend

Chance: 0.98%

Non_Prime_Legend

Chance: 0.98%

Non_Prime_Legend

Chance: 0.98%

Non_Prime_Legend

Chance: 0.98%

Non_Prime_Legend

Chance: 0.98%

Non_Prime_Legend

Chance: 0.98%

Non_Prime_Legend

Chance: 0.98%

Non_Prime_Legend

Chance: 0.98%

Non_Prime_Legend

Chance: 0.98%

Non_Prime_Legend

Chance: 0.98%

Non_Prime_Legend

Chance: 0.98%

Non_Prime_Legend

Chance: 0.98%

Non_Prime_Legend

Chance: 0.98%

Non_Prime_Legend

Chance: 0.98%

Non_Prime_Legend

Chance: 0.98%

Non_Prime_Legend

Chance: 0.98%

Non_Prime_Legend

Chance: 0.98%

Non_Prime_Legend

Chance: 0.98%

Non_Prime_Legend

Chance: 0.98%

Non_Prime_Legend

Chance: 0.98%

Non_Prime_Legend

Chance: 0.98%

Non_Prime_Legend

Chance: 0.98%

Non_Prime_Legend

Chance: 0.98%

Non_Prime_Legend

Chance: 0.98%

Non_Prime_Legend

Chance: 0.98%

Non_Prime_Legend

Chance: 0.98%

Non_Prime_Legend

Chance: 0.98%

Non_Prime_Legend

Chance: 0.98%

Non_Prime_Legend

Chance: 0.98%

Non_Prime_Legend

Chance: 0.98%

Non_Prime_Legend

Chance: 0.98%

Non_Prime_Legend

Chance: 0.98%

Non_Prime_Legend

Chance: 0.98%

Non_Prime_Legend

Chance: 0.98%

Non_Prime_Legend

Chance: 0.98%

Non_Prime_Legend

Chance: 0.98%

Non_Prime_Legend

Chance: 0.98%

Non_Prime_Legend

Chance: 0.98%

Non_Prime_Legend

Chance: 0.98%

Non_Prime_Legend

Chance: 0.98%

Non_Prime_Legend

Chance: 0.98%

Non_Prime_Legend

Chance: 0.98%

Non_Prime_Legend

Chance: 0.98%

Non_Prime_Legend

Chance: 0.98%

Non_Prime_Legend

Chance: 0.98%

Non_Prime_Legend

Chance: 0.98%

Non_Prime_Legend

Chance: 0.98%

Non_Prime_Legend

Chance: 0.98%

Non_Prime_Legend

Chance: 0.98%

Non_Prime_Legend

Chance: 0.98%

Non_Prime_Legend

Chance: 0.98%

Non_Prime_Legend

Chance: 0.98%

Non_Prime_Legend

Chance: 0.98%

Non_Prime_Legend

Chance: 0.98%

Non_Prime_Legend

Chance: 0.98%

Non_Prime_Legend

Chance: 0.98%

Non_Prime_Legend

Chance: 0.98%

Non_Prime_Legend

Chance: 0.98%

Non_Prime_Legend

Chance: 0.98%

Non_Prime_Legend

Chance: 0.98%

Non_Prime_Legend

Chance: 0.98%

Non_Prime_Legend

Chance: 0.98%

Non_Prime_Legend

Chance: 0.98%

Non_Prime_Legend

Chance: 0.98%

Non_Prime_Legend

Chance: 0.98%

Non_Prime_Legend

Chance: 0.98%

Non_Prime_Legend

Chance: 0.98%

Non_Prime_Legend

Chance: 0.98%

Non_Prime_Legend

Chance: 0.98%

Non_Prime_Legend

Chance: 0.98%

Non_Prime_Legend

Chance: 0.98%

Non_Prime_Legend

Chance: 0.98%

Non_Prime_Legend

Chance: 0.98%

Non_Prime_Legend

Chance: 0.98%

Non_Prime_Legend

Chance: 0.98%

Non_Prime_Legend

Chance: 0.98%

Non_Prime_Legend

Chance: 0.98%

Non_Prime_Legend

Chance: 0.98%

Non_Prime_Legend

Chance: 0.98%

Non_Prime_Legend

Chance: 0.98%

Non_Prime_Legend

Chance: 0.98%

Non_Prime_Legend

Chance: 0.98%

Non_Prime_Legend

Chance: 0.98%

Non_Prime_Legend

Chance: 0.98%

Non_Prime_Legend

Chance: 0.98%

Non_Prime_Legend

Chance: 0.98%

Non_Prime_Legend

Chance: 0.98%

Non_Prime_Legend

Chance: 0.98%

Non_Prime_Legend

Chance: 0.98%

Non_Prime_Legend

Chance: 0.98%

Non_Prime_Legend

Chance: 0.98%

Non_Prime_Legend

Chance: 0.98%

Non_Prime_Legend

Chance: 0.98%

Non_Prime_Legend

Chance: 0.98%

Non_Prime_Legend

Chance: 0.98%

Non_Prime_Legend

Chance: 0.98%

Non_Prime_Legend

Chance: 0.98%

Non_Prime_Legend

Chance: 0.98%

Non_Prime_Legend

Chance: 0.98%

Non_Prime_Legend

Chance: 0.98%

Non_Prime_Legend

Chance: 0.98%

Non_Prime_Legend

Chance: 0.98%

Non_Prime_Legend

Chance: 0.98%

Non_Prime_Legend

Chance: 0.98%

Non_Prime_Legend

Chance: 0.98%

Non_Prime_Legend

Chance: 0.98%

Non_Prime_Legend

Chance: 0.98%

Non_Prime_Legend

Chance: 0.98%

Non_Prime_Legend

Chance: 0.98%

Non_Prime_Legend

Chance: 0.98%

Non_Prime_Legend

Chance: 0.98%

Non_Prime_Legend

Chance: 0.98%

Non_Prime_Legend

Chance: 0.98%

Non_Prime_Legend

Chance: 0.98%

Non_Prime_Legend

Chance: 0.98%

Non_Prime_Legend

Chance: 0.98%

Non_Prime_Legend

Chance: 0.98%

Non_Prime_Legend

Chance: 0.98%

Non_Prime_Legend

Chance: 0.98%

Non_Prime_Legend

Chance: 0.98%

Non_Prime_Legend

Chance: 0.98%

Non_Prime_Legend

Chance: 0.98%

Non_Prime_Legend

Chance: 0.98%

Non_Prime_Legend

Chance: 0.98%

Non_Prime_Legend

Chance: 0.98%

Non_Prime_Legend

Chance: 0.98%

Non_Prime_Legend

Chance: 0.98%

Non_Prime_Legend

Chance: 0.98%

Non_Prime_Legend

Chance: 0.98%

Non_Prime_Legend

Chance: 0.98%

Non_Prime_Legend

Chance: 0.98%

Non_Prime_Legend

Chance: 0.98%

Non_Prime_Legend

Chance: 0.98%
Conditions:
Add balance to 2.91 $ beginning with 2023-05-30 00:00:00 (UTC +3)
Attention! After you add funds on your balance, you can spend it on whatever you want.
P.S. If you add your balance to participate in giveaway - you can participate in all giveaways, with suitable conditions, in the course of the day.
PARTICIPANTS (76 )
Participant
Chance
Tickets
Z€RO•©ØØL
0.98%
1
euandros
0.98%
1
unknown unnamed
0.98%
1
Wings of Scarlet
0.98%
1
Velan
0.98%
1
сJIоМo
0.98%
1
Todizera
0.98%
1
SkyGate
0.98%
1
Slam dunc
0.98%
1
IIIIII
0.98%
1
SkReAmEvoV2 ( ͡⚆ ͜ʖ ͡⚆) ∩
0.98%
1 The Suspect
0.98%
1
TTuCЮН4иК
0.98%
1
Denrick | Trading
0.98%
1
Bliss
0.98%
1
vadiathecreator
0.98%
1 u n i v e r s e
3.92%
4
jpeters87
2.94%
3
HAPPY csgoduck.com csgofast.com
0.98%
1
xAlbert28
0.98%
1
JLEW1
0.98%
1
tango
0.98%
1
Non_Prime_Legend
0.98%
1
MADYOGA
0.98%
1
DieZ <N>
10.78%
11
TTV/H3xOnTV
0.98%
1
OG BUDAKSS
0.98%
1
Stoker26
0.98%
1
Twixzer
0.98%
1
bLAZE
0.98%
1
rapegod
0.98%
1
youtube/Harisunn
0.98%
1
Supra <3
0.98%
1
Thrmals
0.98%
1
Oliver
0.98%
1
SpIruS
0.98%
1
jaickz
0.98%
1
Jippie
0.98%
1
Shock1337 「hunter4case.com」
11.76%
12
Zynga
0.98%
1
Thoomash ツ
0.98%
1
ZachGames
0.98%
1
Silnairer \o/
0.98%
1
Gfjdk
0.98%
1
tysoN
0.98%
1
zEnnn.csgoatse.com
0.98%
1
Monthly Giveaway
0.98%
1
Warhog
0.98%
1
SirRoger
0.98%
1
twiistzx
0.98%
1
ViX csgopositive.org
0.98%
1
Shweemz
0.98%
1
Szynaa
0.98%
1
Pho Bich Nga
0.98%
1
Snizer - BitSkins.com
0.98%
1
Flex skinbaron.com
0.98%
1
VEXON
0.98%
1
semuel
0.98%
1
SiMaO_D
0.98%
1
t̸̻͈̅̀ḥ̷̑ḛ̶̛́Ẍ̷́
0.98%
1
Karl Fletcher
0.98%
1
VOTHS | Floripa
0.98%
1
tommy two toes
0.98%
1
Trudi
0.98%
1
WeinnyS
0.98%
1
𝕋𝐻𝐶𝖑𝓸𝓌𝓷
0.98%
1
xFedeZZ
0.98%
1
wintertown
0.98%
1
StonedAapje
0.98%
1
TheSlifer73
0.98%
1
maria
0.98%
1
Mcdaniel
0.98%
1
VietSinx
0.98%
1
Whatever
0.98%
1
Sir Drunk Sniper
0.98%
1
zoinks
0.98%
1